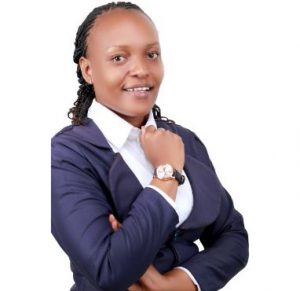 Overview
Maureen started her career in the Firm in the year 2019 when she joined as a pupil, during which period she received very good training in the various areas of practice. She has grown in the Firm, with an appreciation for accuracy in the execution of clients' instructions, hard work, determination and excellent
customer care. She was admitted to the bar in February 2020 and is very enthusiastic to give our clients the best experience.
Maureen is well trained, has gained considerable experience in our areas of practice, execution of clients' instructions, the Rule of Confidentiality and general client management. She handles every task with professionalism, passion and dedication, determined to obtain the best results for our clients. Most importantly, Maureen has embraced the Firm's culture of going the extra mile to meet our clients' needs.
Qualification
LL.B Hons (Kampala International University)
Postgraduate Diploma (Kenya School of Law)
Advocate of the High Court of Kenya
Member Law Society of Kenya