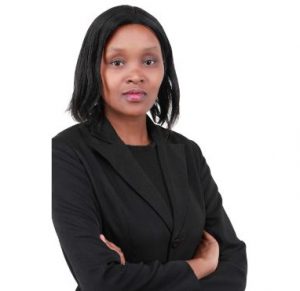 Overview
Mercy is our legal intern, having just completed her Advocates Training Program at the Kenya School of Law. She has been with the Firm since she joined university and has been very instrumental in developing our processes and systems.
She has provided the much-needed support to the Advocates over the years. She has acquired a lot of knowledge and experience in client service, drafting, legal
research and writing, execution of client's instructions and file management. She is well trained on the requirements of client confidentiality. She is confident, ambitious, hardworking and looks forward to developing a successful career in the legal profession.
Qualification
LL.B Hons (Mount Kenya University)
Postgraduate Diploma (Kenya School of Law.